The Grocery Studios presents an evening of music infused with storytelling. The Witness will make your heart swell and burst with their robust, joyous soul sound, while Gods of SIlicon will bend your brain into strange shapes thinking about our complex relationship with technology and the coming digital evolution. Please join us for these two entertaining, audience-connecting acts covering the past, the present, and the future of the human condition.
Friday, Nov 10 2023
Times: Doors at 7, show at 7:30
Tickets are sliding scale, $5 – $30
Get tickets here: https://story-and-song-at-the-grocery.eventbrite.com
Gods of Silicon
The Gods of Silicon use music to foretell a host of potential futures whispered to them from the digital oracles at the edge of this pocket of the multiverse. Whereas the eventual holy books of the robots will tell of magical creators made of carbon who breathed life into their binary code, Jason Puccinelli (guitar) and Jed Dunkerley (drums) sing their imagined harmonic hymns, presaged warnings, and bossanova lullabies.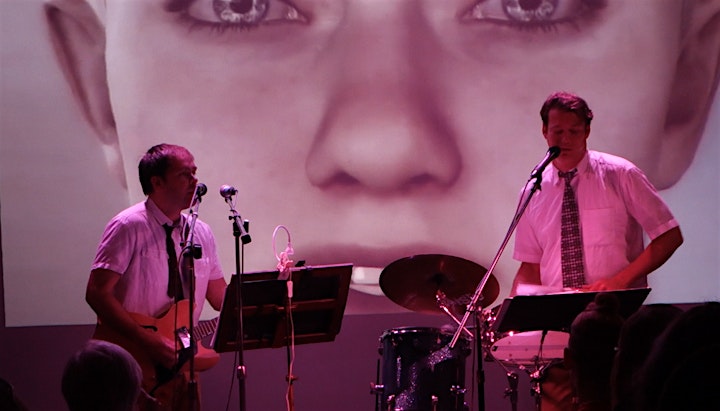 The Witness
For over ten years The Witness has been playing the sweet sounds of soul. A tribute to some of the greatest American music ever written. Come hear tales of wonder and woe that The Witness is joyfully burdened to share.
The Witness is: Zeke Keeble, Alex Mortland, Jeremy Lightfoot, Kaleb Kerr